Caring for your bird or reptile
Special Friends is primarily a vets for dogs, cats and small mammals.
If you have a more exotic pet, such as a bird or a reptile, we will happily see them to provide first opinion advice and treatment if possible.
We may advise referral to a specialist exotics vet which deals exclusively with these species, and so has the most suitable facilities for handling and medications available.
You may find the following links helpful: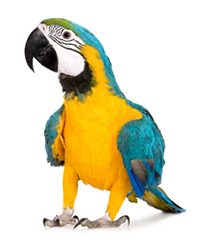 Husbandry and health advice for keepers of backyard poultry
https://www.rspca.org.uk/adviceandwelfare/pets/other
Care sheets and advice from the RSPCA on keeping reptiles